The Central in East Village Sets a New Standard
Welcoming open-air spaces, paseos, expansive outdoor decks and water features allows guests to immerse themselves in natural sounds of the surrounding landscape, while the buzz of activity, live music and entertainment creates an energetic environment within The Central at East Village day in and day out.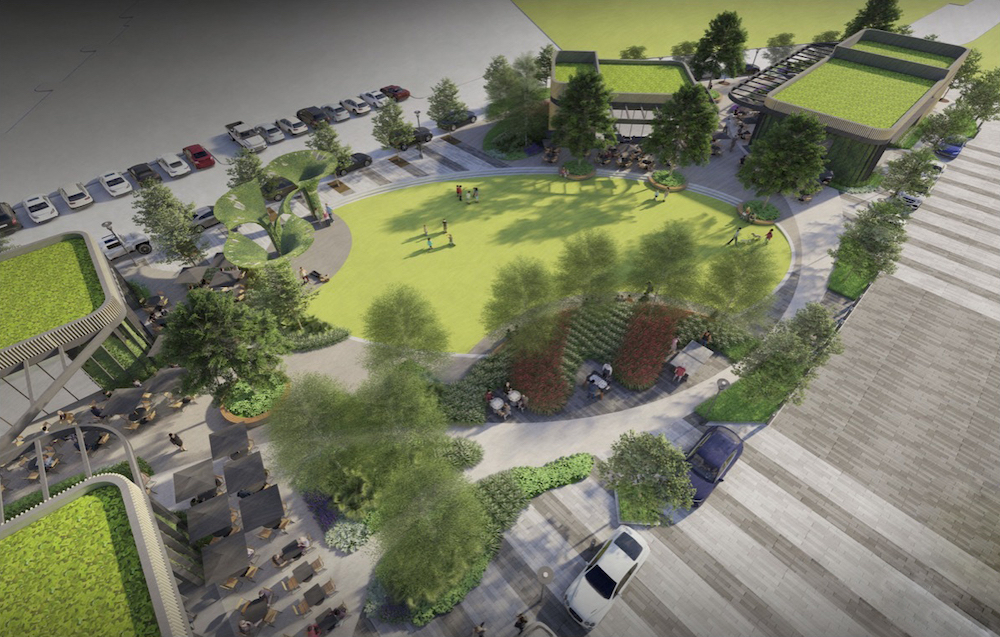 People Need
Nature
Imagined with the firm belief that people need nature — not the other way around — every inch of The Central at East Village is crafted with care and intention for visitors to truly take it all in.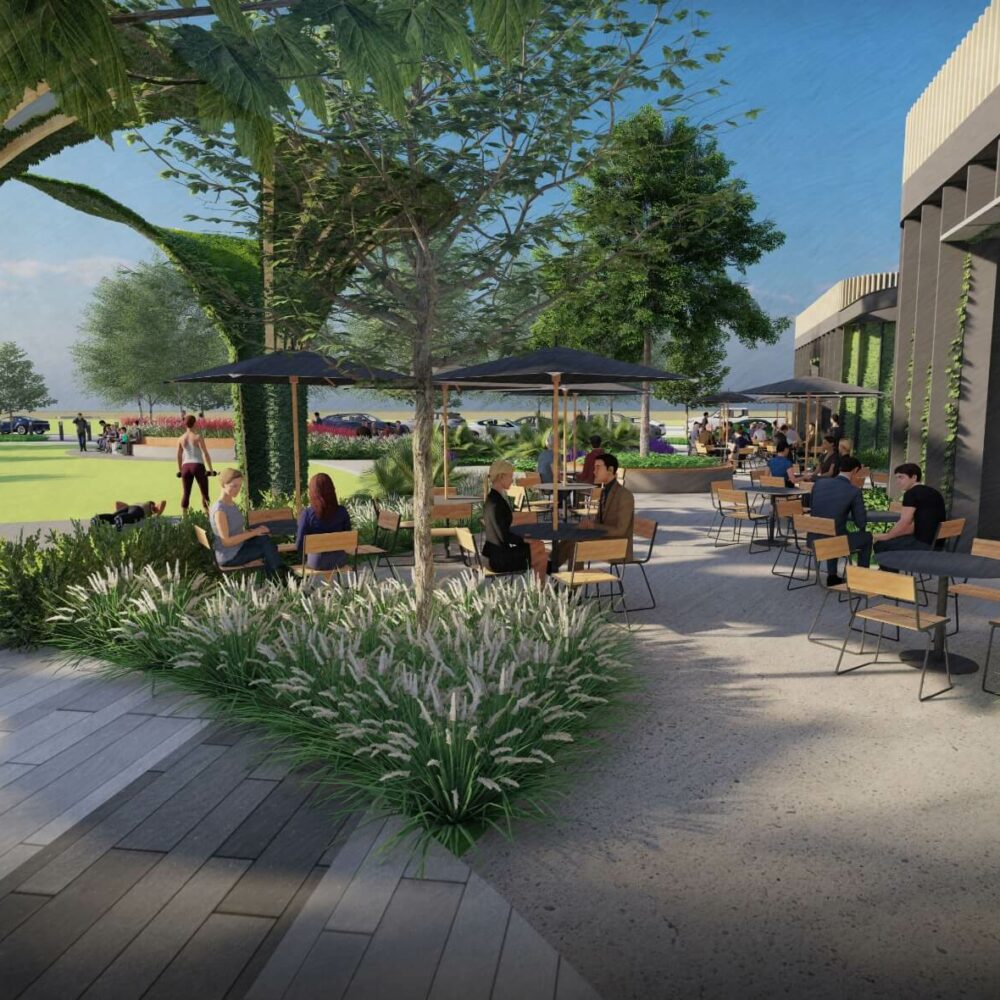 Locally Inspired
Design
Designed by local landscape architect Bud Creative, the first-of-its-kind park will be the community's centerpiece. Featuring a sea of lush, open-air greenspace as well as an organically inspired pavilion, the park is a modern, versatile expression of a natural environment, connecting The Central at East Village beyond its own offerings to the surrounding neighborhoods, culture, creativity and people.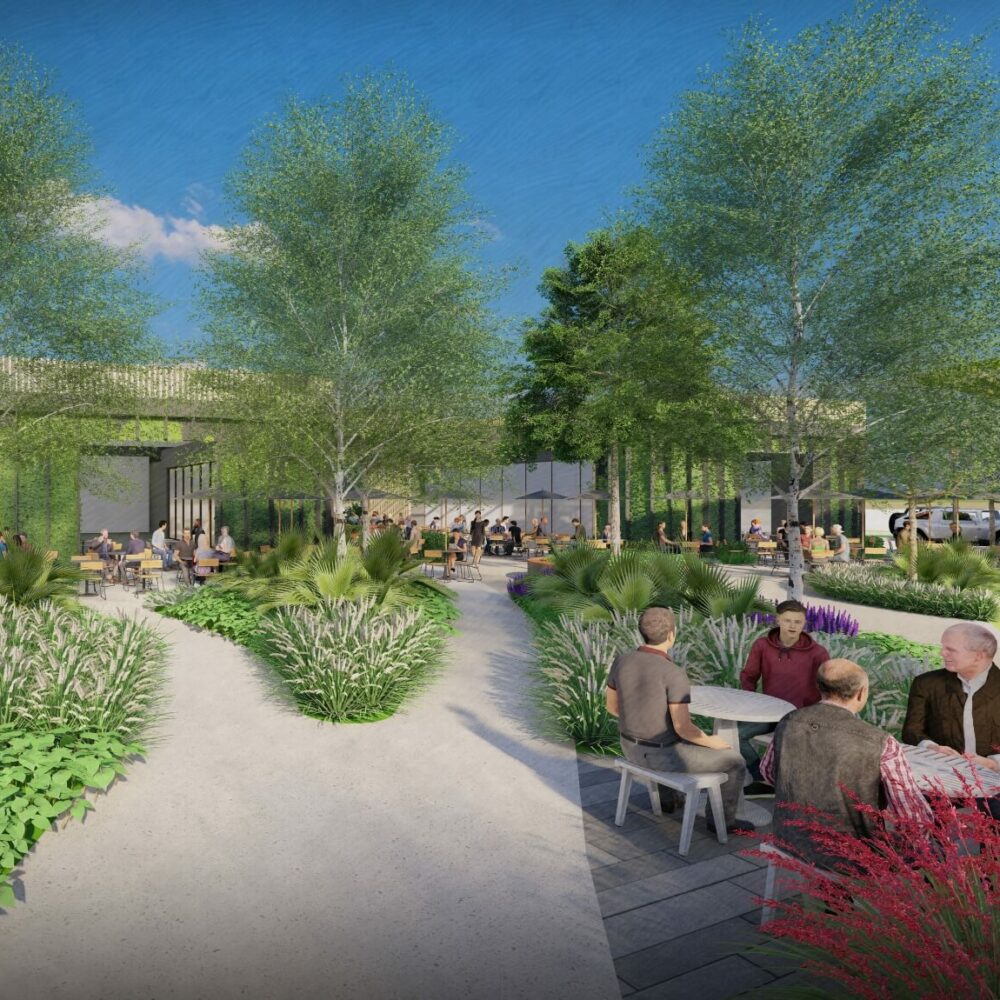 In all things of nature,
there is something marvelous.
The Park